Spinach Omelet
14th April 2020
The spinach omelet is the perfect dish for breakfast due to the nutrients of the spinach. But the omelet part maskes it quite tasty also for dinner. That is why this recipe is ideal for those who seek something delicious to eat that would be allowed on a diet.
---
Recipe note
Details of this spinach omelet recipe for 1 person.
| TIME | DIFFICULTY | BUDGET |
| --- | --- | --- |
| 10 minutes | easy | low |
---
Ingredients
200 grams spinach
3 eggs
2 cloves of garlic
Olive oil
Salt
---
Directions
1 Wash the spinach in plenty of water, drain it and chop it if the leaves are too big.
2 Put a frying pan over medium heat with a few drops of olive oil. Chop the 2 cloves of garlic into smaller pieces and add them to the pan when the oil is warm.
3 When the garlic starts to poach add the spinach and sauté everything together. Stir constantly until both of the ingredients are well cooked.
4 In a bowl beat the eggs. Then add the spinach with the garlic and add a little salt. Stir and mix everything together.
5 Heat the pan again, add a tablespoon of olive oil and and pour the mixture.
6 Cook it on both sides. Just turn it around once when the edges of the omelet are cooked if you prefer it juicy. Otherwise, turn it around some more times.
7 Remove the omelet from the fire and serve.
---
Recommendations
How do I know when spinach is cooked?
When you cook spinach you are removing water from the leaves, causing it to shrink. You will easily notice that this ingredient gets softer and slimy, and acquires a much darker green color. When this process stops and the spinach no longer shrinks then it is ready to eat.
The spinach and onion omelet.
It is also quite populat the spinach and onion version of this omelet. In order to prepare it, just follow the instructions of this recipe. Just remember to chop one onion and put it to fry over medium heat along with the garlic in step 2.
You May Also Like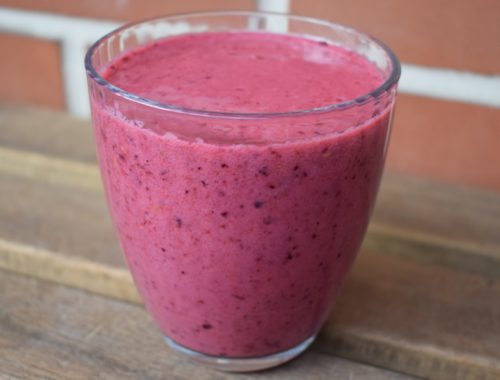 5th April 2020
15th April 2020
10th March 2020